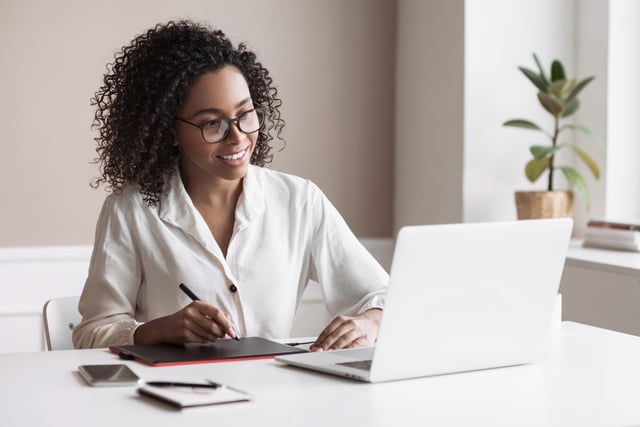 Managing insurance commissions is critical to your agency, but if you're doing it by hand, it could be draining time out of your workday and money out of your business. Worse yet, if you're part of a growing agency that's picking up new carriers and products, properly organizing commissions could turn into an impossible task.
However, there's a secret weapon insurance agencies can use to simplify insurance commission management: insurance commission software. Here's how commission tracking software works, and how it can save time and money for insurance pros and their agencies.
What Is Insurance Commission Software?
Insurance commission software is an automated tool that lets you control and report on all of your agency's commissions within a single platform. This software is built to help insurance agents and agency owners easily see and manage commissions by eliminating manual input, generating critical reports, simplifying chargebacks, and automatically updating hierarchies. Ultimately, insurance commission software can assist in saving time and producing faster payouts, simplify commission management, and create happier agents.
Who Needs Insurance Commission Software?
Most insurance agencies, regardless of their size, either track commission by hand or use several disconnected sheets or programs to manually manage commissions. What most insurance professionals don't realize is that these processes are wasting time and money. In fact, one report by the analytics company Alteryx Inc. found that some advanced spreadsheet users spend up to nine hours per week just updating sheets and doing repetitive input tasks.
Worse yet, manually plugging in numbers can increase the risk of errors. A recent IBM report found that 88 percent of all spreadsheets include errors.
Insurance commission software can cut out costly manual processes and streamline information into a single hub. This means that users don't need to hop between programs, reenter information, scrape together data, and risk the errors that come with information transfers—making it a powerful solution for agencies of all sizes.
This software is an especially beneficial tool for growing agencies and insurance teams that decide to offer new insurance products. As your agency grows, its policies, providers, and commission hierarchies become more complicated and can morph into an impossible mess to organize. Insurance commission software keeps providers organized, makes it easy to import and export files, keeps track of commission contracts, and automatically updates hierarchies—no matter how big the business balloons.
What Are the Benefits of Insurance Commission Software?
On a broad level, insurance commission software makes it easy to manage commissions, speed up payouts, and create happier insurance agents. Here are a few specific ways this software lifts massive workloads off of insurance employees:
Eliminate delayed payouts.
With so much time and effort going into manually managing commissions, it's no surprise that 83 percent of companies say they have inaccuracies in their payment scheduling. Insurance commission software makes it easy to proactively manage commissions, speed up payouts, and can ensure you're paid for the full amount carriers owe.
Master chargebacks and boost your bottom line.
Chargebacks can become chaotic, especially if you're dealing with multiple carriers or complicated policies. Commission software lets you easily process commissions and chargebacks in a single place. In some instances, software will include reporting that digs into the total dollar value of chargebacks within a cycle. Advanced software also may include early policy cancellation functions to help you recover funds right away.
Easily manage hierarchies.
As your agency grows, you want to become a one-stop shop for your clients. Unfortunately, more offerings usually means more complex commission hierarchies that are nearly impossible to manage on your own. Insurance commission software organizes hierarchies for you and automatically keeps track of contracts—saving your team time and money.
Unify commission data and reporting.
With the right insurance commission software, you'll have a single, unified hub for both agents and insurance sales professionals. They can access information on all of the carriers they're licensed to sell without leaving the platform. Through this hub, insurance agency leaders can also gain access to dashboards that break down the business' most important KPIs throughout the year—driving better decisions and more growth.
Do You Need Commission Software That's Built Specifically for Insurance?
Once you dive into the details of commission tracking software, you'll find there are several options out there. You may be wondering: "How is insurance commission software different from other generic commission software programs?" The answer could save your agency hours of time and piles of money down the line.
Insurance commission software is built specifically for the insurance industry. That means it anticipates insurance-specific challenges and is crafted to simplify work for insurance agents. For instance, advanced insurance commission software will allow you to manage commissions across all of your carriers—including both single carriers and multiple carriers—in a single run, saving your team loads of time.
Insurance-focused software also includes built-in tracking features that let you account for and recover commission advances. And if that wasn't enough, insurance software will also help payroll and accounting keep accurate books with calculators that adjust balances, tally net commissions, and keep track of agent debit balances.
Find the Perfect Insurance Commission Software for Your Agency
Across the board, insurance commission software can drive higher efficiency, speed up payouts, and save your agency money. However, not all software will include the features your agency needs to grow. Download our Vendor Comparison Guide now for a side-by-side comparison of the top insurance commission software on the market.