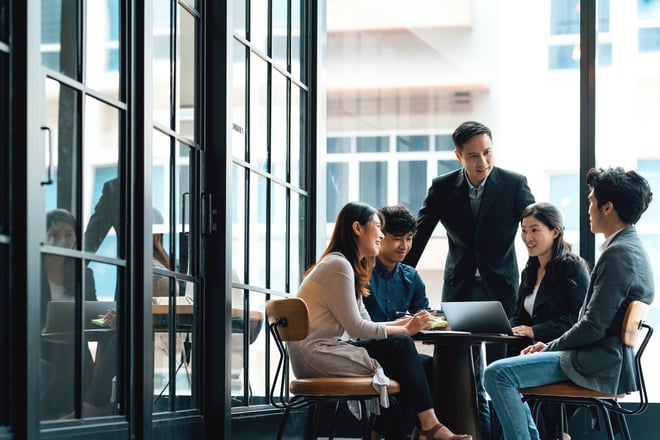 Every insurance agency leader knows all too well that tracking commissions accurately and effectively can be a massive source of frustration. Unfortunately, failure to manage this process efficiently can have a disastrous impact on your agency's bottom line.
Most agencies struggle with tracking commissions because they're relying on technology that isn't specifically built for the insurance industry. Or worse, they're attempting to track commissions in a manual spreadsheet. This, in turn, causes many agencies to rely on multiple tools to take care of this critical job function. Not only does this make it much harder to process commissions, but it also makes it difficult to create helpful reports with any sense of urgency. With information spread out across multiple platforms, maintaining a single source of truth becomes an unnecessarily complicated task.
Comissio can help insurance agencies like yours overcome these challenges with a purpose-built solution designed to solve the day-to-day challenges that come with processing insurance commissions. With a simple investment in Comissio, you can transform into a powerful agency that is able to deliver more value to your customers.
When it comes to investing in new software for your insurance agency, it's only natural to be a bit concerned. The last thing you want is to implement a new technology only to find out the hard way that there is a massive learning curve. With that in mind, let's take a look at how easy it is to get set up with Comissio's insurance commission software.
Step 1: Get Your Login Information
First things first: You'll need to load your team into the system, creating unique usernames and passwords for everyone who will be using Comissio. After you've collected all this information, you're ready to start.
Step 2: Set Up Your Environment
Next, you must set up your environment. To do that, you need to select which carriers you work with and set up your products.
With Comissio, product types—such as accident, ancillary, and critical illness—are built into the solution. Your Commissionable Products, which Comissio calls "Plans," can be imported into the system thanks to the templates that are available.
Step 3: Set Up Your Contracts
Once you've set up your carriers and products, it's time to enter your contracts into the platform. This is the stage in the process where you will determine your contract levels in order to assign commission percentage rates. Which contracts are high level (e.g., agency level), mid level (e.g., manager level), and low level (e.g., agent level).
Step 4: Set Up Your Commission Rates
Now, it's time to set up your commission rates and determine how much money each level of your agency will receive. The actual commission amount is calculated by multiplying the percentage rate to the policy's premium. This information can also be imported into the system, making it easier to get up and running without having to enter this information manually.manually type everything out.
Step 5: Set Up Your Agents and Your Organization
Next, it's time to load agent and organization information into the platform, which includes basic employee information (e.g., name, address, and date of birth) and banking details if they're going to be paid via automated clearing house (ACH) deposits. This information can be imported to Comissio to make your life easier. You can also import this information to Comissio to make life easier.
Here, you'll also bring in appointments, hierarchies, licenses, and custom settings, among other important pieces of information.
Step 6: Bring in the Policies and Transactions
It's time to bring in the policies and transactions to be processed. You can either import them separately or at the same time.
Step 7: Run the Commission Cycle
Finally, run the commission cycle over a specific date range, and all the transactions that fall under your policies within that time period will be picked up. You have the ability to measure new enrollments, monthly recurring enrollments, or both at the same time. You can also run the cycle for one carrier or across all carriers simultaneously.
After you've made your selections, you'll be able to see the net amount of money due to each agent in the hierarchy. You can then export that summary for reconciliation and analytics purposes.
That's it!
As you can see, getting up and running in Comissio is easy. For more information on the easiest way to transform your agency's approach to insurance commissions, click the button below to request a demo of Comissio today.